Teaching


Student Exchange, University of Wuhan, 2017
Asia Network, 2004-2022
Workshops and exhibition, Musashino Art University, Tokyo, 2017
The Garden, Workshops and Exhibition, Shanghai Institute of Visual Arts, 2016
V
audeville Curating, 2008
University of the Arts Zurich
Szuper Gallery – Susanne Clausen, Pawlo Kerestey
Students prepared short scetches about Curating – during a weekend we shot the takes and combined them into a film.
Students: Irene Grillo, Siri Peyer, Karin Frei-Bernasconi, Thomas Zacharias, Damian Jurt, Maren Brauner, Christoph Kern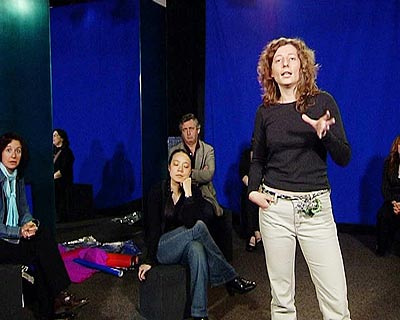 As an educator Susanne has also established many partnerships with international art institutions and universitie. She is part of the Nature Created by Design network with universities in Tokyo, Seoul and Shanghai, USA,Holland and Italy. She also regularly organises exhibitions and research projects with students abroad and has a keen interested in critical approaches to teaching.